NDMA works closely with schools, colleges and support services to champion relevant skills and subjects.
STEM – ESB – SEMTA
North Devon+ is the Destination Management Organisation for North Devon and Exmoor
Our vision is for North Devon and Exmoor to be an attractive and vibrant place to live, learn, work and visit based upon a high quality environment and a prosperous and sustainable economy.
STEM Ambassador scheme
Do you have an interest in STEM (Science, Technology, Engineering or Maths)?
Would you like to help inspire the next generation in STEM subjects and careers?
We are recruiting new STEM Ambassadors in the North Devon region and if you'd like to get involved, please let us know!
STEM Ambassadors are people with a background or interest in STEM who want to inspire young people. The most important quality is enthusiasm and a desire to be a role model for STEM subjects and associated careers.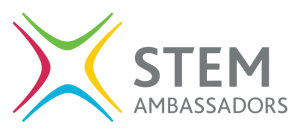 Follow STEM in North Devon on Facebook: 

For more information and to register as a STEM Ambassador go to the STEM Website. You will be contacted with further instructions and asked to bring along three pieces of ID to induction.
Upcoming STEM events:
Date/Time
Event
10/05/2018
6:30 pm - 10:30 pm
NDMA Awards Evening
Barnstaple Hotel, Barnstaple Devon