Heart of the South West Growth Hub and Heart of the South West LEP exist to create business and employment opportunities throughout Devon and Somerset.
The Heart of the South West Growth Hub is available for all businesses, whatever size or sector. The Growth Hub is a single point of contact – completely free at the point of access – for all businesses seeking advice and support on any issues relating to the operations and aspirations of their business; signposting to international, national or local resources.

The Growth Hub operates a number of business support programmes, start-up tools and advice.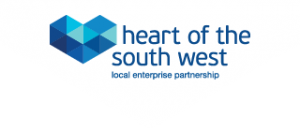 The Heart of the South West (HotSW) LEP is a strong and dynamic business-led partnership between the private sector, local authorities, universities and colleges.
Projects where the LEP has secured Growth Deal funding, the LEP is working with a wide range of partners to deliver investment. For other sources of funding, such as EU monies, the LEP plays a key role in ensuring that funding allocated by government departments is meeting local needs.
Latest news & events from HotSW Growth Hub:



The Sustainable Farming Incentive has opened for applications in England today. The scheme is available to all farmers who currently receive Basic Payment Scheme (BPS) payments. It is designed to be accessible, and will reward sustainable practices that support food production and benefit the environment. The Sustainable Farming Incentive is the first of three new

The post Sustainable Farming Incentive now open for applications appeared first on Growth Hub.




The South West experienced the UK's highest growth of equity investment in smaller businesses last year, finds latest British Business Bank research. –  Investment into South West based smaller businesses increased by 357%, the highest growth of all UK regions and devolved nations, with £821m invested –  The number of equity deals also increased by

The post South West experienced UK's highest growth in equity investment appeared first on Growth Hub.




New measures to stop rip-off agents taking advantage of people and pocketing their tax repayments have been proposed by HM Revenue and Customs (HMRC). HMRC today launched a 12-week consultation "Raising standards in tax advice: Protecting customers claiming tax repayments" to consider ways to better protect taxpayers from Repayment Agents who make routine tax claims

The post HMRC launches consultation to address concerns about Repayment Agents appeared first on Growth Hub.