NDMA works closely with schools, colleges and support services to champion relevant skills and subjects.
Member institution Petroc College offers a range of industry-related courses, delivered via the brand new SWIoT facility
Petroc will soon open their new state of the art  SWIoT facility at their North Devon Campus. They hope to be able to invite you all to visit pending current government restrictions. In the meantime please read more here and see details of courses that will be on offer in September.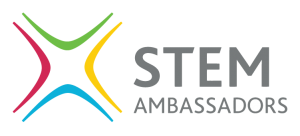 STEM Ambassador scheme – We are actively seeking STEM ambassadors to help with ongoing projects!
Do you have an interest in STEM (Science, Technology, Engineering or Maths)?
Would you like to help inspire the next generation in STEM subjects and careers?
We are recruiting new STEM Ambassadors in the North Devon region and if you'd like to get involved, please let us know!
STEM Ambassadors are people with a background or interest in STEM who want to inspire young people. The most important quality is enthusiasm and a desire to be a role model for STEM subjects and associated careers.
For more information on becoming a STEM ambassador click here, register as a STEM Ambassador here. Once you have registered, you will be contacted with further instructions also given instructions on how to complete the DBS check required for this role.
Upcoming STEM events: