Small to medium sized manufacturers in the UK have remained resilient in the face of 'Brexit' uncertainty, with 57% of firms recording an increase in sales during the last six months.
The National Manufacturing Barometer, conducted by SWMAS in partnership with Economic Growth Solutions (EGS), also found strong optimism for growth, with two thirds expecting sales to grow again during the first half of 2017.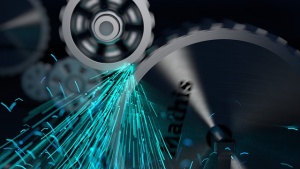 Senior decision makers from companies across the country provided an insight into life on the shopfloor as part of this latest report. Half of those questioned revealed that they plan to invest in new capital equipment and technology going forward, whilst 46% plan to increase their workforce to cope with demand.
Another key finding is that a surprising 42% of respondents say they don't know whether the UK Industrial Strategy is built to deliver their business needs – does this mean Government aren't doing enough to understand SMEs?  Read more here…