Special Focus: Maximising your workforce efficiency to support Productivity and Growth 
SWMAS, would like to thank those that took part in the latest Manufacturing Barometer Survey Q4 2016-17.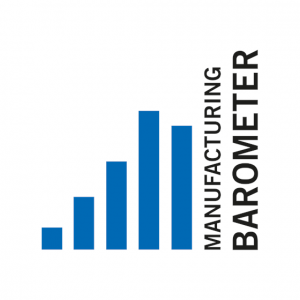 Your input has allowed us to identify the confidence, trends and opinions from within the manufacturing industry and enable us to lobby local and national government to ensure you're receiving the right support needed to grow within an ever competitive environment.
The overall picture is positive, with sales turnover increasing for many businesses within the sector. However, with increases in sales, the need for an efficient and productive workforce is amplified. Whether improvements are made through enhancing skills of the current workforce, or adding to the existing team by attracting new talent into the business, it is key that businesses get it right if they want to prosper, but with lack of industry specific skills and good quality graduates and apprentices coming into the industry, coupled with increasing concerns over free movement of labour, is enough being done to support SMEs in overcoming these obstacles?
Click here to download the latest National Manufacturing Barometer Report
A special South-West focused report is also produced HERE
The next Manufacturing Barometer Survey will be surveyed July 2017.