Pledge for nature, a new website from North Devon Biosphere is now live!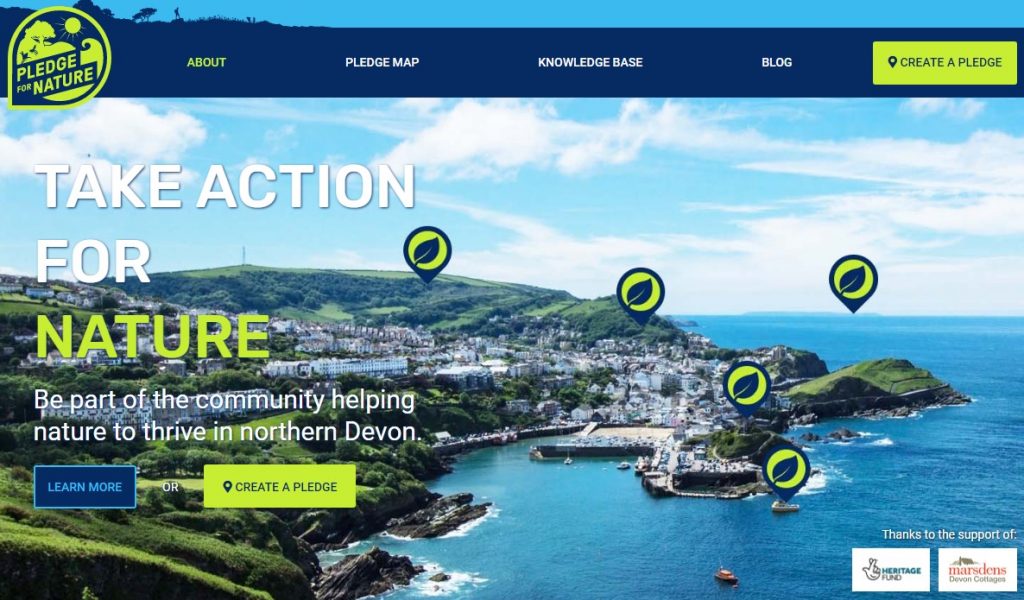 The refreshed web portal for our local UNESCO Biosphere is packed with great info and striking photography, with a few features and functions still to be added as they unfold. The campaign entitled "Pledge for Nature" encourages individuals to make seasonal commitments to the natural environment, through carbon reduction, recycling and waste prevention, business activities and more as part of an approach to encourage local engagement.
The site states:
Over the coming years, with the help of our conservation partners, we will be promoting seasonal activities to tackle the most pressing problems. We need your help to make it happen! So we are inviting individuals, community groups, schools, businesses and particularly farmers to pledge to tackle priority issues for nature's recovery.
About our Biosphere
North Devon Biosphere stretches from Dartmoor to Exmoor from the catchments of the Rivers Taw and Torridge and out to Lundy Island, with its core at Braunton Burrows sand dune system.
Man and the Biosphere
Launched in 1971, UNESCO's Man and the Biosphere Programme (MAB) is an Intergovernmental Scientific Programme that aims to establish a scientific basis for the improvement of relationships between people and their environments.
MAB combines the natural and social sciences, economics and education to improve human livelihoods and the equitable sharing of benefits, and to safeguard natural and managed ecosystems, thus promoting innovative approaches to economic development that are socially and culturally appropriate, and environmentally sustainable.
Its World Network of Biosphere Reserves currently counts 701 sites in 124 countries all over the world, including 21 transboundary sites.