The North Devon-based Business Magazine, relaunched this year has included an article on the Manufacturing Awards
Editor Robert Zarywacz is well known to companies in the area, having been Business Editor for the North Devon Journal between 2009 and 2017. He now operates the independent magazine with Advertising partner Alan Williams, publishing much-needed good news stories and interesting information about local businesses, groups, initiatives and individuals.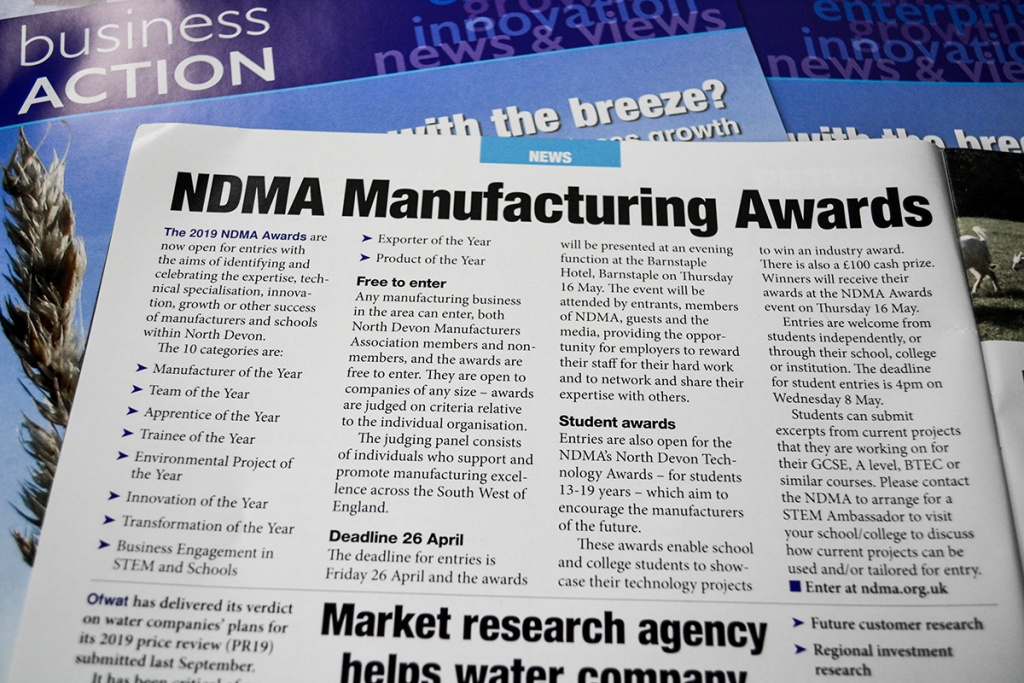 The publication's second issue has been distributed in print across North Devon in the past week and is available to read online
The article explains key points about the Manufacturing awards including:
They're FREE to enter
You don't have to be an NDMA member to take part
Closing date for entries is 26th April
There's also a Schools Technology Award which can be entered using copies of coursework from technology projects
Business Action is a bi-monthly North Devon-based business magazine.
Originally established as the magazine of the NDBA, Business Action is relaunching in 2019 as an independent business magazine, published by Need it Find it.