North Devon IT support and software company, Lineal Software Solutions Ltd, has celebrated 30 successful years in business.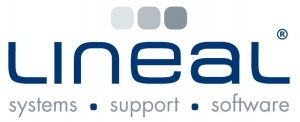 First founded in 1988, the company, which supports businesses and organisations across the UK and beyond with a range of IT services, are preparing to move to larger offices in central Barnstaple in the Spring.
Managing Director Mike Matthews thanked staff past and present for all their hard work:
"Technology (and hairstyles) have changed considerably since 1988, but for us the best is yet to come. I'm proud that during that time, we've played a role in the success of some of North Devon's best-known companies."
The local firm has doubled in size in the last two years, now employing over 20 locally-based staff who work in IT support and software development on behalf of other businesses and organisations across the UK and, increasingly, overseas.
Lineal also now includes staff from disability social enterprise Pluss, apprentices and degree apprentices, training in cooperation with Petroc.
The company has been recognised as one of the South West's few Microsoft Gold Partners, helped to launch the Barnstaple Town Centre Wi-Fi project, and is part of DigitalND – a new group designed to promote digital connectivity and skills in North Devon.
Mike added: "The South West still has important connectivity and IT skills challenges to address, but public internet access didn't even exist thirty years ago. Now the small company we originally started in my back room supports trusted clients as far afield as Australia. Ten Years from now? Watch this space."