Barnstaple's NEW FabLab is launched on Thursday 15th Feb…
Libraries Unlimited has been awarded £245,000 from Arts Council England to develop a  project called 'Unlimited Potential'. One strand of the project will be establishing a FabLab PLUS as a second FabLab Devon site in Barnstaple Library. FabLab PLUS will include digital making and creative suite spaces and a mobile FabLab that will deliver outreach activity across North Devon.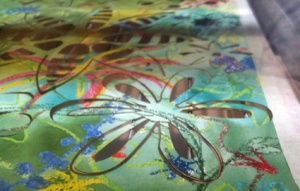 The FabLab PLUS activities will introduce new services and equipment to North Devon , supporting communities to extend digital literacy, making, creativity and entrepreneurship. FabLab PLUS will have a range of equipment micro computing kits and Internet of Things sensors, a laser cutter, a vinyl cutter, heat press and 3D printers.
Find out more and book your place HERE