Dymond Engineering is delighted to announce the launch of their very own hand sanitiser stand
A great example of the Fremington-based manufacturer's diverse capabilities, Gerry Giraffe is a hand sanitiser stand designed to encourage children to use sanitiser when playing or learning together.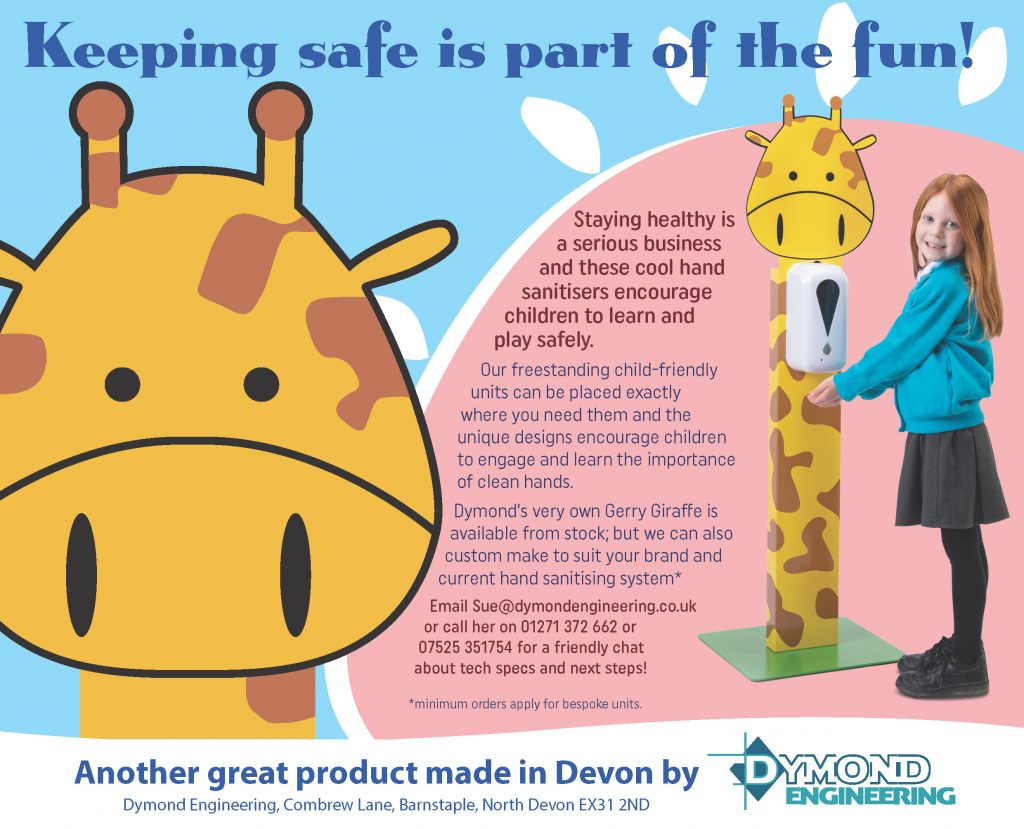 Dymond can produce these stands for a wide range of settings and businesses, with bespoke details and artwork, based around your logo, product or industry – the possibilities are endless!
Hygiene and safety wherever it's needed in the workplace
Easy to position, clean and maintain with simple, robust design
Great for children – attractive design & perfect operating height
Available immediately – giraffe models in stock now!
Your logo or custom shape – bespoke models made to order
Long lasting and designed for indoor or outdoor use
Dymond can also adapt the stands to accommodate any sanitiser dispenser units you may already have, so there is no need to buy more dispensers if not required.
They are free standing so can be moved outside as well as inside. Further details can be found on the flyer HERE.
For further information about Gerry Giraffe, or for bespoke stands for your brand or setting, please contact Sue at Dymond Engineering. 01271 372662 [email protected].
Do feel free to share with anyone else who might be interested!