ND Precision Products (NDPP) have just invested in a larger moulding machine to expand the services that can be offered.
Previously NDPP only had a BOY XS and a Babyplast machine meaning that only a micro moulding or babyplast moulding service was possible. However, now with the addition of the 50T BOY which has the ability to mould tools with a shot weight up to 121g it will enable the company to trial slightly larger tools in-house which will improve the service offered.
Although the moulding ability has only increased to tools with a shot weight of 121g, NDPP are able to design and manufacture tools up to 3.5 tonnes. Get in touch today by emailing: [email protected] if you require a toolmaking or moulding service.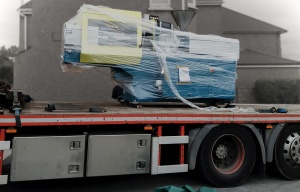 ND Precision Products are one of the UK's leading mould and press toolmakers. We are precision tool makers offering extensive experience in plastic injection mould making, press tools and laser weld tool repairs.Our established, long retained and highly experienced toolmakers and engineers are able to offer high priority turnaround times together with a professional and highly competitive precision tool making service. NDPP precision toolmakers have matched the vast experience built up over this period with the latest engineering equipment and computer aided design facilities.