Over the last month, ANGLO have received delivery of their new custom built 350 tonne compression moulding machine to increase our capacity in line with new orders.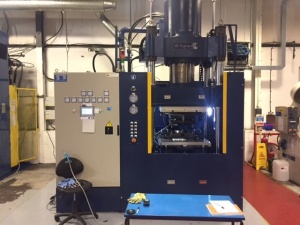 This new machine will allow production of larger and more complex parts as well as having a greater control of speed, pressure & temperature.
It also comes with an ejector system for the removal of parts & has a resin transfer cylinder.