The 21st annual NDMA manufacturing awards was a celebration of the diverse industry in the North Devon Region at the Barnstaple Hotel on 10th May.
Ahead of the presentations, Jim French CBE – former CEO of Flybe and a trustee of the Calvert Trust – delivered a thoroughly engaging talk and presentation about his career in aviation and the work of the charity.
The awards, sponsored by NDMA members, were presented by Dr Claire Gray, Partnership Development Co-ordinator for Academic Partnerships, Plymouth University. The full results can be found HERE.
After the awards, the raffle was drawn, featuring some excellent prizes kindly donated by local businesses.
Sponsors:
Anew South West, Anglo Krempel, Brend Hotels – The Barnstaple Hotel, Cedars Inn Barnstaple, Cooper Golding, Derek Lane Ltd, Devon Wake Park, Isca Barum, Petroc, Portmore Golf Park
All proceeds from the raffle were presented to representatives of this year's chosen charity, the Calvert Trust at the end of the evening, and on final count the generous donations totalled £1447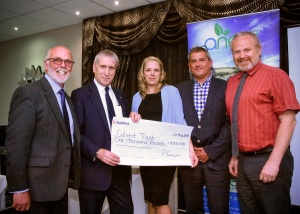 About the charity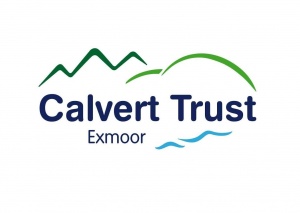 The Calvert Trust is the inspiration of John Fryer-Spedding, whose vision was to enable people with disabilities to benefit from outdoor activities in the countryside. Two centres were opened in the Lake District during the 1970s and 1980s, followed by the facility at Whistlandpound Reservoir on the edge of Exmoor in 1996. Exmoor has its own on-site riding school, and an indoor climbing wall, and caters for groups, families and individuals.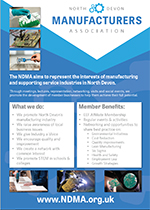 Principal Aims of North Devon Manufacturers Association:
To represent the interests of manufacturing and our supporting service industries. More specifically we will, through meetings, lectures, representation, networking, visits and social events promote the development of the businesses in order that we will achieve our full potential. New members are always welcome.
The NDMA aims to represent the interests of manufacturing and supporting service industries.
For more information and to join NDMA, click HERE