Having started as a monthly networking lunch group in North Devon, Business Action has developed into a business news website and online magazine focusing on business in North Devon and across the county.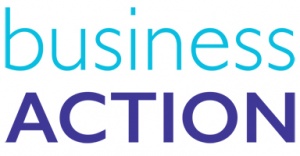 Former business editor for the North Devon Journal, Robert Zarywacz has relaunched the initiative, recognising the need for a common voice among businesses in the area now that they will not be receiving his support as part of the region's most popular newspaper. Robert's work on behalf of the manufacturers and apprentices of North Devon has always been helpful and enthusiastic and he is continuing to provide opportunities, including OPEN FOR BUSINESS exhibition at the Carlton Hotel, Ilfracombe and a business lunch on Friday 24th March a Chichester Arms, Bishop's Tawton.
The Business Action website features social media links to keep everyone in touch. Do like and follow to stay up to date.