STEM ambassadors from EATON aerospace engaged with Great Torrington School on a very special project
During the Spring term two STEM ambassadors from the South Molton plant attended Great Torrington School (GTS) to help a class of pupils with a very ambitious project that the school has been struggling to resource technically for the last couple of years.
The school purchased a kit form light aircraft that it aims to have technology students at the school complete and then have fly before selling and using the money to finance their next project.  The plane is a Groppo trail Mk2 which has folding wings to allow for easy access/egress from the hangar.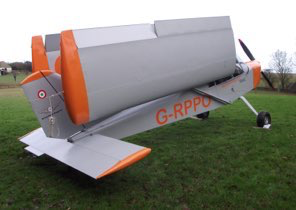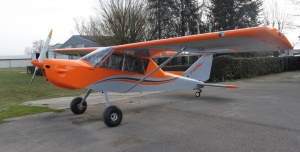 Thomas Thatcher, Tom Wheeler and Alan Lethaby visited the school with a representative from the light aircraft association (LAA) prior to the week to understand the extent of the work that needed completing as well as some remediation work that was required due to inconsistencies in the ability of the students that had so far worked on the plane.
The week went very well with more assembly and rework being completed than expected.  Some of the work carried out included:-
Monday – The STEM ambassadors gave the students an introduction with regards to health and safety in the workshop and drilling and riveting practices. They then proceeded to complete the assembly of the right wing and rivet the skin among other activities.
Tuesday – Completion of the assembly of the flap return mechanism, assembly and riveting of the left hand wing and partial assembly of the door locking mechanism.
Wednesday – Testing of the fuel tanks for leaks, Assembly of the control rods for the flaps in both wings, Rubbing down of primed trim and finishing the riveting of the fuselage.
Thursday – Fitting of the fuel tank to the right wing, fitting of the flap return mechanism to both wings, riveting the floor of the fuselage and started assembly of the right hand wing tip.
Friday – Finished assembly of the right hand wing tip and completion of the assembly of the left hand wing tip. Inspection of the weeks work by the LAA.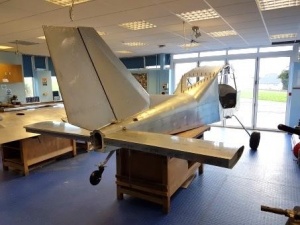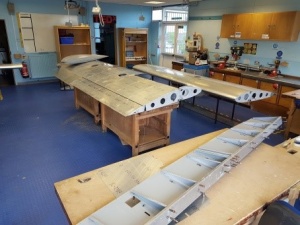 GTS Personalised learning manager, Sandra Peters said
"The pupils really enjoyed working and engaging with the Eaton engineers on the first phase of the plane project.  They have gained valuable hands-on experience in a real work place situation with skilled engineers which has given them a valuable insight into a career in engineering."
GTS deputy Head teacher, Jacqui Royse said
"Thank you so much for your support with this project, your expertise and professionalism have been very much appreciated."
Eaton aims to release both STEM ambassadors for another week in July and one in November to help out further. GTS is one of the three main educational facilities that South Molton is focusing its STEM effort with.