Jessica Wonnacott – Isca Barum Insurance Broker's Barnstaple Commercial Branch Manager – has been announced as one of the top three entrants, and highly commended, in the national BIBA (British Insurance Brokers' Association) Young Broker of the Year Awards for 2018.
This is a major prestigious award in the world of insurance, and is a huge achievement for Jess who has been with Isca Barum (formerly Fidelius) since 2009, when she joined as an apprentice.
The Award recognises young brokers for their excellent performance and contribution to broking, and encourages commitment to the future professionalism of insurance broking.
The announcement of the award was made by Inga Beale, CEO of Lloyds, at the BIBA national conference in Manchester on Wednesday 16th May, with the presentation being made by Lord Hunt.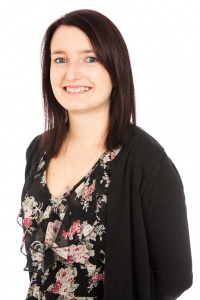 Jess said: 'I'm over the moon! I was delighted to get through to the regional finals, but to qualify as one of the top three in this national award has left me speechless! The regional finals in London were really quite a gruelling affair, they really put us through our paces! I think my doing so well is in no small part due to the excellent training I have received from the team at Isca Barum.'
After the Regional Finals, Diane Smyllie said: 'The quality of the entries this year was to an exceptionally high standard which left the panel of judges with very difficult decisions to make. To have progressed to this stage of the award is a massive achievement and we would like to commend you for all your hard work and evident commitment to your career and the industry generally.'
Sarah Page, Director at Isca Barum said: 'I am absolutely delighted that Jess has done so well in this award, it reinforces what we at Isca Barum already knew! She is a great asset to us!
As one of the leading Insurance Brokers in the Southwest, recruiting apprentices with potential is very important to us.  I originally interviewed Jess when we decided to employ her as an apprentice. At the time it was obvious that she had that real potential, so as she developed, it was an easy decision for the Board to appoint Jess as Commercial Branch Manager when we opened our Barnstaple office in 2013. She is destined to build a great career with us.'