NDMA was pleased to be invited and attend the launch event for the Heart of the South West (HotSW) Careers Hub and Enterprise Adviser Network on Thursday 17 January at Sandy Park, Exeter.
The HotSW Careers Hub is one of only 20 Careers Hubs across the country, established in collaboration with the Careers and Enterprise Company to help transform careers education for young people by providing them with high-quality and impartial careers information, advice and guidance.
By August 2020, through the EAN, the HotSW Careers Hub aims to engage with 118 schools, colleges and FE institutes. The hub will work closely with businesses to develop a workforce equipped with the right skills required by local businesses that are needed to deliver their growth ambitions and raise productivity.
The HotSW Careers Hub is a partnership between the HotSW Local Enterprise Partnership; local authorities across Devon, Plymouth, Somerset and Torbay, the Careers and Enterprise Company; 40 local schools, colleges and FE establishments; and local and national employers in the public, private & social enterprise sectors.
Chair of the Heart of the South West LEP, Steve Hindley CBE DL said:
"I am very pleased to see this new service launched in the Heart of the South West. Enabling our local young people to secure rewarding and fulfilling careers is a central goal for the LEP."
"Moreover, the provision of good quality careers advice helps our local businesses too, by showing what choices of careers are available so that students can take up the right training required by employers."
"The hub will empower young people to achieve their ambitions and help raise productivity, growth and business confidence."
Claudia Harris, CEO, Careers and Enterprise Company said:
"I am delighted to launch the Heart of the South West Careers Hub. The Careers & Enterprise Company will be working closely with the Heart of the South West LEP to ensure the new Careers Hub is a real catalyst in bringing together the fragmented landscape of careers and enterprise, supporting programmes that work and filling gaps in skills provision."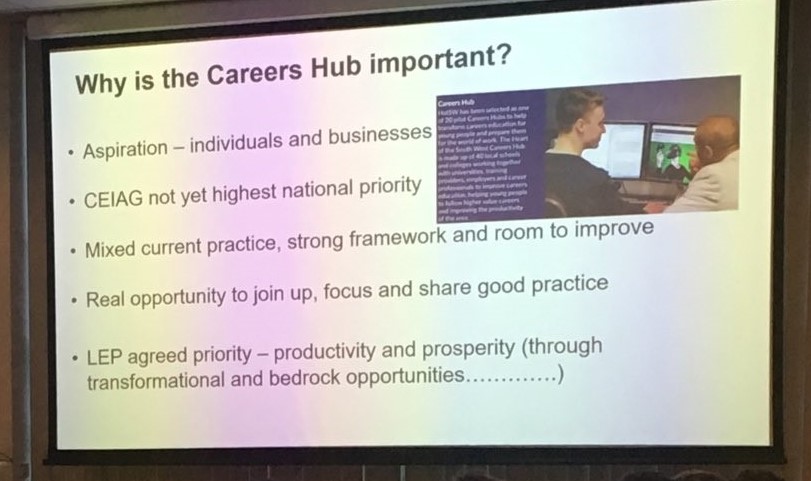 Stephen Criddle, Chair of the Careers Hub & EAN Steering Group and Principal of South Devon College said:
"People in this partnership have a real passion for making a difference to young people's careers advice and guidance. The LEP has a clear plan to raise the game in this area; which is underpinned by raising productivity and skills. Our role in this partnership is to prepare young people for the rapidly changing world and new exciting careers opportunities."
Read more below: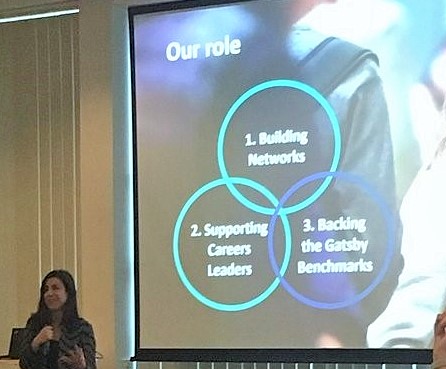 Claudia Harris CEO of Careers & Enterprise Partnership leadership gives encouraging round up of how schools are making progress on delivering careers advice, with much more to be done, and the HotSW Careers Hub aim to transform the service for young people.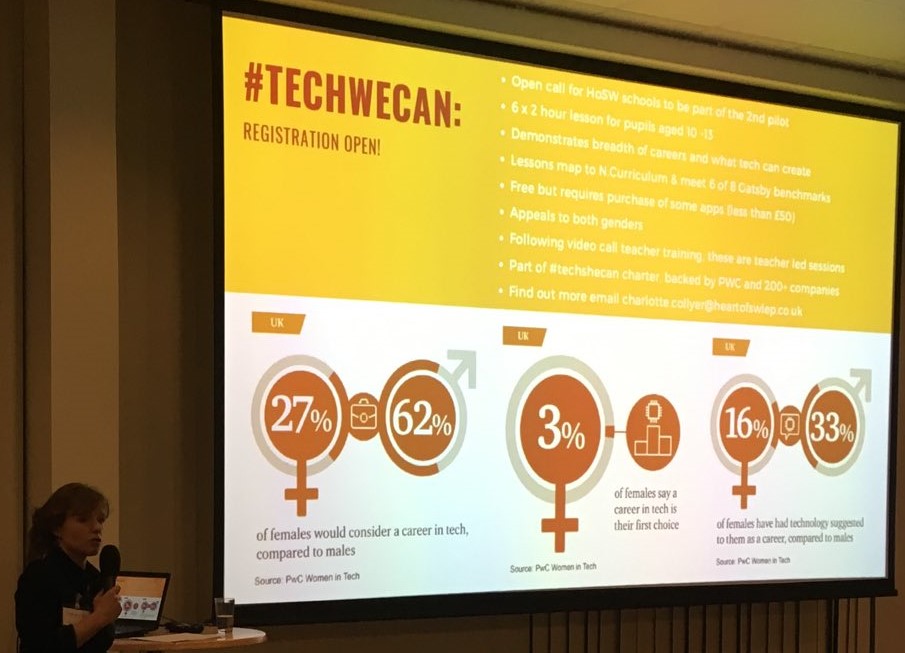 DigitalSkills Partnership Manager Charlotte Collyer presents to HotSWCareersHub launch highlighting that increasing the number of young people entering digital careers is a key aim of the partnership.